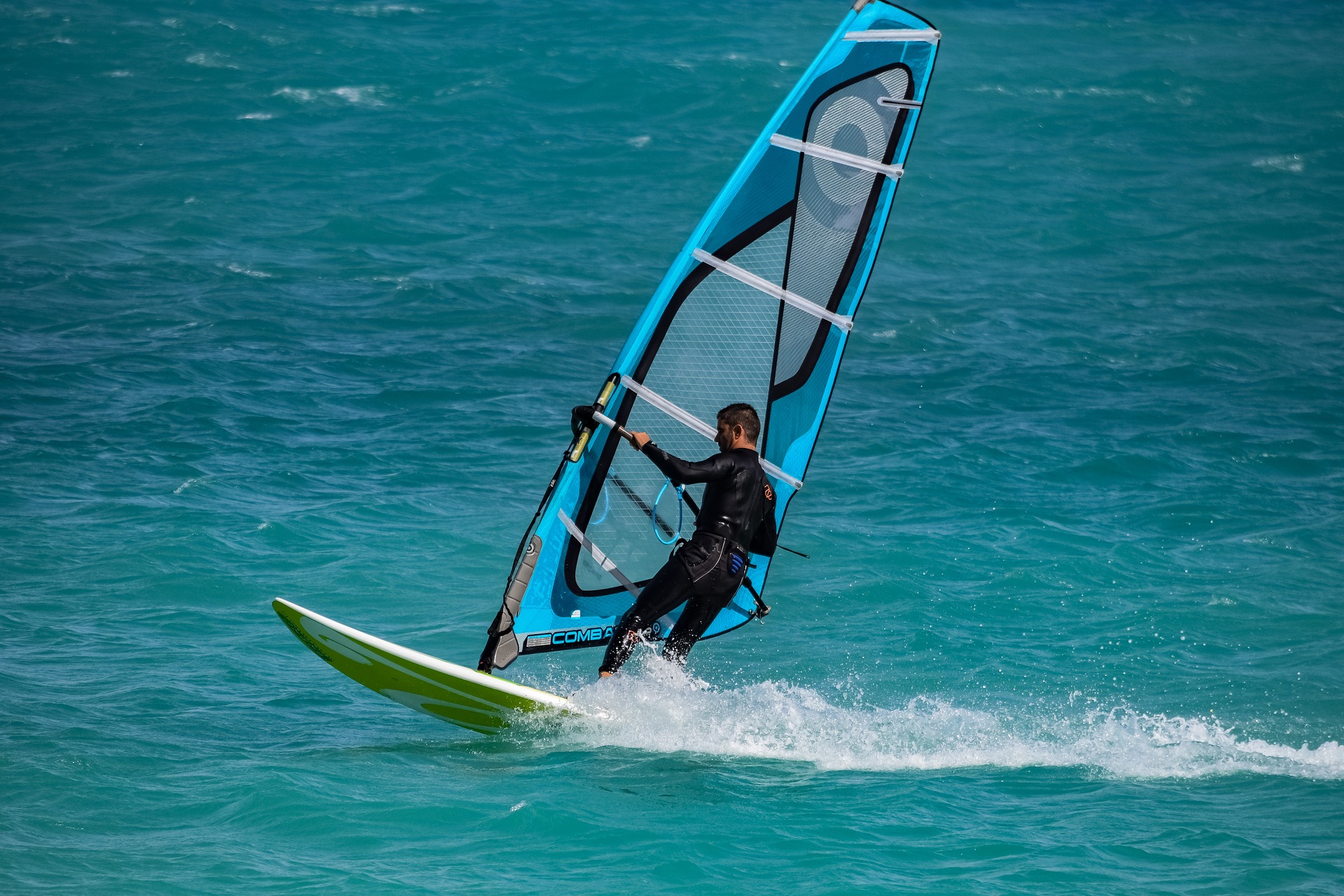 Every time summer arrives, the sun, sand, and sea almost beg us to come out and enjoy the day. Luckily, we don't need any more encouragement to revel in this beautiful season as we quickly take advantage of any nearby pool or beach. Under the blazing summer heat, the water is truly the place to be.
The water isn't just a place for hanging out, but it's also for enjoying various water sports. Summer is the perfect time to take pleasure in surfing, snorkeling, and a bunch of other ways to be active in the water. 
"How come I never knew about all these?" is the question you'll be asking yourself after going through our list of the top seven water sports to try during the summertime. Your summer is never going to be the same again!
1. Paddleboarding
Let's start things off with a sport that doesn't require you to be in the water, but still allows you to enjoy it. Paddleboarding is a celebrity favorite because one just can't afford to get her gorgeous locks wet. 
It provides excellent exercise, too, helping you work those core muscles and posture while showing off the summer body you've worked on for months. For a fun and active way to enjoy the summer water, give paddleboarding a try. 
2. Surfing
Nothing is more addictive than riding the waves, even when you don't know how to. If it's summertime and you know how to surf, you aren't likely to give any of those other water sports a try. Everything about surfing is fun and healthy, from paddling in the water and riding the waves to cooling off with some light exercises. 
The key to enjoying surfing is to master it. You need balance and patience to get you through the various times you'll be falling off your board or getting knocked off by the waves. By the time you become a pro, you're going to be having fun more than anyone. 
You'll find that there are several ways to learn surfing. One of the quickest is to hire a surfing instructor who can teach you everything about the sport and help ensure your safety.
3. Water Skiing
Here's a sport that makes falling into the water fun. If you have a need for speed and excitement as many of us, water skiing is a must-try. All you have to do is put on those specialized skis that keep you standing on the water's surface and enjoy as the boat tows you around at a speed you're comfortable with. 
Gliding on water is a breathtaking experience that also delivers a good workout. With great balance and focus, you should be able to pull this off without any trouble.
4. Windsurfing
The revival of windsurfing is upon us. This once-popular, but incredibly difficult, sport is on a rapid rise yet again thanks to state-of-the-art equipment and modern teaching methods. Now more than ever, this watersport has become more accessible. 
A sail that's mounted on a board gives you a totally new experience that combines the thrill of surfing to the flexibility of sailing. 
5. Snorkeling
The best time to float in the water is during the summer. But why limit it to just floating when you can also view marine life at the same time? Floating in itself is relaxing, but when you actually get to see and observe what's happening under the water, it just cranks up the experience to a whole new level.
All you basically need is a pair of fins and goggles along with a snorkel tube to discover the splendor of life underwater. Pick the quietest spot in the ocean, jump in, and explore. The vibrant fishes and shimmering colors of the underwater world will surely take your breath away.
6. Water Polo
Just because there's no beach nearby doesn't mean you can't still enjoy the water. Water polo is a pool game that involves a ball and two opposing teams. Don't be fooled, though, because this sport packs some serious heat and will get your blood pumping even as the water attempts to cool it down.
To make things even more challenging, play the game in the deepest part of the pool where you'll be treading water the entire time. Unleash your competitive side and score goals for your team. 
7. Kayaking
You can go kayaking in a nearby river, beach, or lake. This enjoyable water activity allows you to relax while enjoying the summer breeze. As you paddle through the water and enjoy the natural sights around you, you lose track of time. Kayaking is a great sport to enjoy during the summer and an effective way to forget about your worries. 
Final Thoughts
A slew of water activities awaits us during the summertime. In our efforts to make this year's summer season more memorable than the last, we engage in sports that are thrilling, exciting, and offer a completely new experience.
Any of the water sports on our list can bring you all these and more, but just make sure to stay safe every single time. For more on water sports that can turn your summer unlike any other, check out watersporthq.com.