Have you ever taken a look at your home office and wondered how on earth you ended up with so much stuff?
You're not alone!
Sometimes, we keep so much stuff in our office that it's hard to control it all.
But to stay productive, you have to get organized.
There are several ways to tidy up your supplies. A few ways to do that is by getting a file cabinet or using drawer organizers.
We cover both of these storage essentials in this article. And we offer other helpful suggestions as well!
Here are five tools that will help you organize your office and be more productive. Your messy office supplies don't stand a chance!
1. Office Armoire
Not every office area has to have a desk. If you'd prefer to stash everything in an office armoire instead, go for it!
Some office armoires are designed with a pull-out keyboard. This feature allows you to use your armoire as a desk.
But they're handy in other ways, too. For example (yes, you guessed it), they're perfect for storage!
Office armoires are usually pretty large, so they come with lots of room for your supplies. You can organize all of your files and papers inside of them.
And once you have one, you can upgrade it by adding in some storage bins and other containers. Put them on the shelves for easy access, so everything you need will be within arm's reach.
Did we mention you can hide all your belongings by closing the armoire doors? Even if you organize everything, it's nice having the option to hide things. That way, visitors don't have to see your office accessories out in the open!
2. Storage Cart
If you don't mind showing off your supplies, a storage cart is an excellent solution.
What's great about storage carts is that they come on wheels so that you can move them around your apartment. Whenever you want to work in a different room, just roll it on over!
A storage cart is excellent for holding any office supplies you'd like. But because they have open storage, you'll need to work harder to keep things organized.
To maximize the cart's potential, we recommend buying a few office storage accessories to put inside.
If you have a lot of pens, tape, and papers, for example, add some file folders and clear accessory organizers. They'll help you keep all of your small items together.
And if you'd rather hide a few supplies, you can always add a few decorative boxes to disguise things.
3. Pocket Accordions
As simple as a pocket accordion may be, it's great for organizing your papers.
If you don't know where to put receipts, work notes, and paper bills, use an accordion to store them.
However, I should point out that you might have way too many papers to put in a few accordions. If your desk is overflowing with paper clutter, a filing cabinet might be a better way to store everything.
If you decide to go with a few pocket accordions, there are a few different types you might consider:
Accordion receipt and coupon organizer

Accordion letter file

Portable accordion organizer with a handle (Perfect if you're on the go a lot!
While you're shopping for one, pick up some labels to help you organize. That way, you'll know which pocket holds what.
It's much better to store your receipts, letters, and the like in an accordion. Who wants to have a pile of disorganized papers on their desk?
4. Drawer Organizers
Having drawers in your desk is fantastic, but how on earth do you plan to find what you need when you need it?
That's where desk drawer organizers come in handy.
We all know there are tons of supplies such as sticky notes, business cards, and pens that occupy an office area. Do yourself a favor and get drawer organizers to keep all of those things in order.
Sort your accessories by putting like items together. Sticky notes would go in one compartment, business cards in another, and so on.
After you're done putting things away, you'll think organizers are the best invention ever!
And if you want to see everything that's in your drawers, get some clear organizing trays.
This storage essential will keep your desk and office space in tip-top shape.
5. Office Shelves
Consider expanding your storage by adding some office shelves. A few shelves will help you organize your office supplies, paper, printers, and more.
You can also place other personalized items on the shelves, such as framed photos, plants, and artwork.
Shelves come in all kinds of styles and sizes, too, so it shouldn't be hard to find something that suits your needs.
You may like the idea of mounting some wall shelves. If your landlord will allow you to drill screws into the wall, great! Wall shelves take up very little room and can add a significant amount of storage space to your office.
If you'd rather have bookcase-style shelves, that's great too. There are all kinds of freestanding shelves out there that are easy to assemble and can hold a lot of weight.
Shelving is a must-have in any office, so be creative and make it work in the space you have.
Organizing your office supplies takes a lot of time, especially if you have a lot of stuff! But with these tips, you can achieve organization bliss.
Try a few of these storage essentials and figure out ways to make them useful. You'll be in awe of how much more productive you are when you get your life organized.
[Client bio]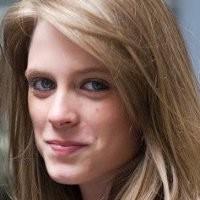 Caitlin Sinclair is the Business Manager at Broadstone Heights Waterworks. With over five years of property management experience, she begins and ends each day loving what she does. She finds joy in helping current and future residents and makes Broadstone Heights Waterworks a place everyone loves to call home.