I was fortunate enough to spend three months traveling through Canada last year and completely fell in love with this amazing and varied country. I had visited a few spots in the past but never had the chance to truly see Canada until last year and as part of my focus on this country, I wanted to talk a little today about my favorite Canadian locations and why I think they should be on your list of travel destinations. So then, without further ado, here are my top places in The Great White North for you to discover if you are planning to head to Canada for your holiday this year.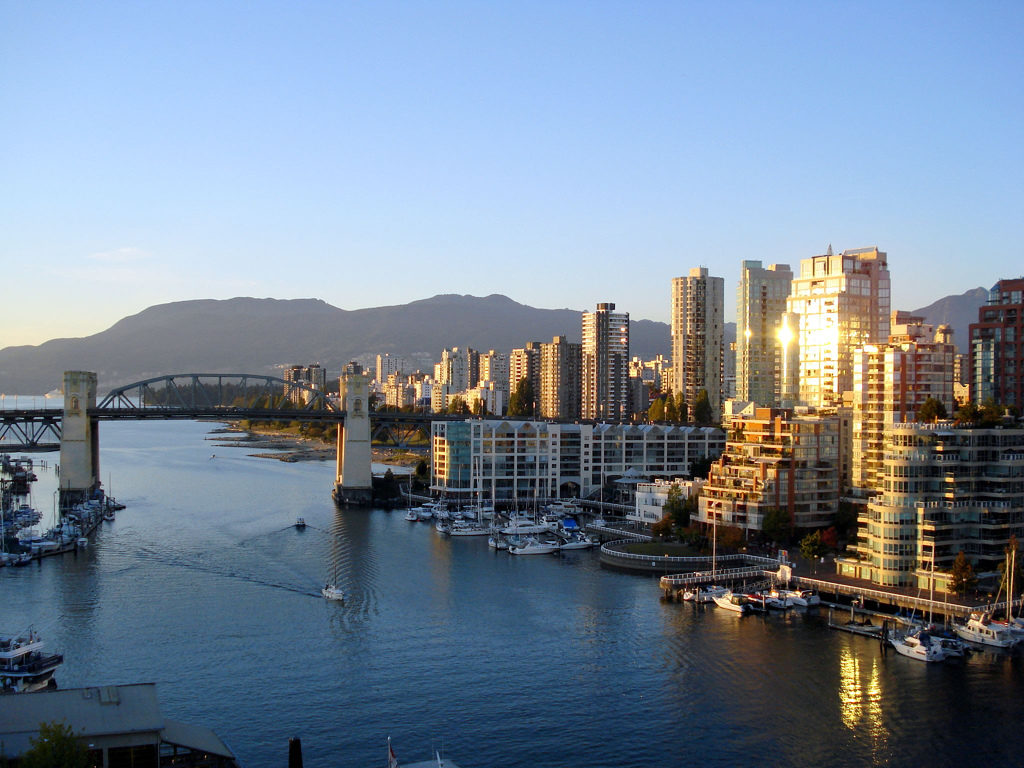 Vancouver
The first thing that strikes you about Vancouver is the raw beauty of the city, locked between sea and river, it is unsurprising why Vancouver has been named as the best city to live in the World on more than one occasion. The key to Vancouver lies in the buzzing culture that you will find here, there is a real energy to the city and whether you are visiting a food festival, hitting the clubs, going to see some live music or getting involved in some of the community events taking place across the city, you will be really love this cosmopolitan place and what it offers.
Whistler
I had always wanted to go skiing and I was told that this was the place to do it in, Whistler in British Columbia, just a short ride away from Vancouver and one of the biggest ski resorts in the country. If you are up for some skiing then here you will find a wide range of accommodation to suit all budgets, ski schools and clubs which you can get involved in as well as a very cool apres-ski scene. Aside from the amenities, Whistler also offers some of the country's finest pistes and much of it was used in the 2010 Winter Olympics.
Niagara Falls
Canada's most popular tourist destination and most iconic landmark more than deserves a mention on this list and it is one of those places that really lives up to the hype. There are a few ways in which you can witness the horseshoe falls but if I were you, I would throw on a raincoat and head out onto the Maid of the Mist. This boat will take you right to the heart of the falls and you will be able to witness the thousands of tons of water as they hit the river below. A truly amazing site and one which you must see if you are visiting Canada.
Quebec
Sat on the east coast of Canada, Quebec is the largest province in the country and it is here that you will see some of the most beautiful countryside throughout Canada. There is such a strange blend of styles and cultures here thanks to its position as the oldest North American territory coupled with the heavy French influence which has resulted in French being the most commonly spoken language here. If you want to step into a bit of history then Quebec is definitely the place for you to do so.