As recently as ten years ago the notion that one day we would have driverless cars on our streets was as preposterous as the idea of taking vacations on Mars. That crazy dream which many once had is however quickly taking shape and we are only a few years away from this technology being rolled out all over the world. This development in autonomous technology has got many people very excited about the future of car design, including us! In fact car lease hire company LeaseCar UK have taken their excitement levels one step further and have taken it upon themselves to draw up some designs for how some of the world's biggest manufacturers may build the next generation of stylish autonomous vehicles.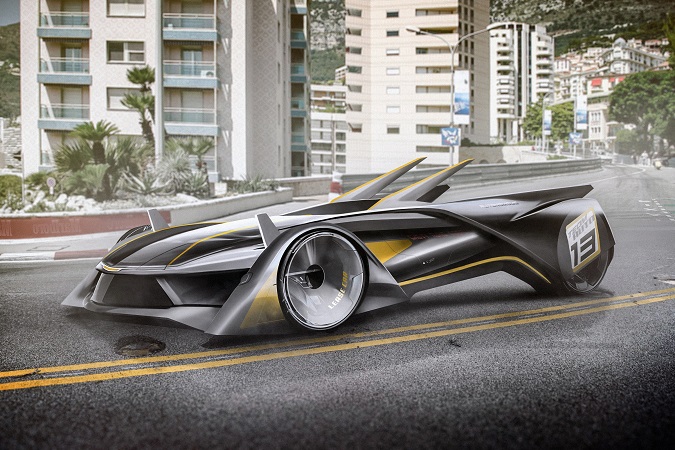 Benefits
Car design will move to a completely different level once the driverless technology is rolled out because there will be a wider birth for stylish designs rather than solely practical. To begin with the entire cockpit can be re-imagined and can focus on simplicity and style. This goes one step further when we are talking about race cars, which will be able to remove the cockpit entirely, focusing on aero-dynamics instead of driver safety. Expect driverless race cars to give the Batmobile a run for its money with new technology and high end engineering which focusses on speed alone.
The Best of the Best
Our favorite design from LeaseCar UK is the Bugatti-inspired design which you can see above. Bugatti is a company which has always looked to push the envelope on its car design and the speeds which its cars can reach. Looking at this concept design, one can only imagine the terrifying potential which it has for high speed and cornering. Front the splitter at the front to the aerofoil on top of the car, this vehicle will face little to no wind resistance and will cut through the air like a knife through butter. Not only does this design look fast, it also looks absolutely beautiful and very befitting of a Bugatti.
Limitless Possibilities
The origination of this technology will be something which inspires more car manufacturers to get a little wild with their designs. Some of the hottest ideas for this next generation of cars include a wrapped LED display all over the car which mirrors its surroundings, and interiors which are more akin to a swanky living room rather than the interior of a car. We expect to see cars which look more like road-faring gadgets, with wheel trims that change color and exhausts with small speakers which roar when you hit the gas. What would you like to see from these futuristic cars? Join the conversation on social media using #AutonomousRacing.
These designs which LeaseCar UK have imagined look breathtaking and if even one of them was made then it would surely be a showstopper. Driverless technology is coming and we should all be very excited at the prospect of both the racing cars, and the cars which will be roaming our streets.