It's important to treat yourself every once in a while, and if you really want to go all out, America is the place to go. There are some really indulgent hotels within the states, all with the ability to make you feel a million dollars, with facilities and appearances that no other ordinary hotel can provide you with. So, it's time to begin your ESTA registration to ensure a stress-free trip, to start packing your suitcases and jump on a plane to these incredible places!
Carmel Valley Ranch
This luxury hotel occupied 500 acres of land, offering residents a rustic vibe with tall oak trees surrounding the property as well as beautiful gardens. There is no end to the technology provided in each room, with HD flat screen TV's, iPod docking stations and high-end coffee makers. One of the most impressive features about the Carmel Valley Ranch is the bathrooms that are provided in every room, as the bath tub as well as the walk in shower provides you with ultimate relaxation. Perhaps you fancy a soak during the day? This hotel has two outdoor pools for you to use, as well as a Splash Zone for children. Got a golfer in the family? They have an 18-hole golf course available, too! There's nothing this place doesn't provide!
Palazzo Resort Hotel Casino, Las Vegas
straight out of The Great Gatsby, with huge rooms offering king and queen sized beds, making you feel like royalty. If you really need to unwind, the Palazzo Resort Hotel has the Canyon Ranch Spa with a variety of facilities available to keep you pampered all day long. Or, perhaps you'd rather visit the haute-couture shopping mall? You can purchase from the likes of Christian Louboutin and Diane von Furstenberg. Plus, it wouldn't be a luxury Las Vegas hotel without gambling and casino facilities, so if you want to try your luck with a few bets, you can stroll down to their luxury casino in the evening.
Four Seasons Resort Rancho Encantado, Santa Fe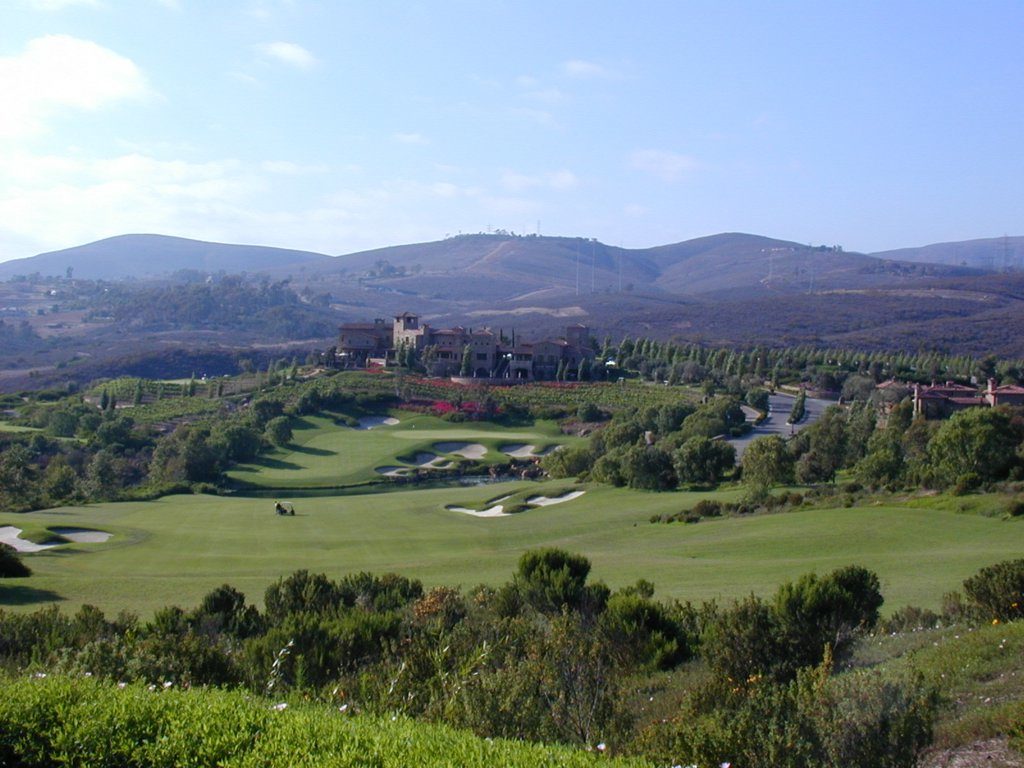 For something a little more historical and authentic, this is the place for you. The rooms are huge, with accents that relate back to the Native Americans, with rugs as well as a colour palette of warm oranges and browns. This hotel would be perfect for a winter break, as the floors are all heated, and every room is welcome to use a wood-burning fireplace. If you want a real taste of luxury, you can also have the opportunity to rent a Mercedes-Benz for the day and give it proper test drive. Either way, this resort is the perfect destination for those of you wanting to spend some quality time with a loved one, as you can snuggle up together next to a stunning open fire.
Grand Del Mar, San Diego
This American hotel is inspired by a Spanish aesthetic, with old-world décor and rustic touches on the building. The rooms in this hotel are absolutely enormous, and all guests are able to spend some time in the luxurious spa, leaving you feeling revitalised. Another brilliant factor about this hotel is the amount of facilities that are free to use, including WiFi and free off-site parking. Plus, the Grand Del Mar also has an outstanding equestrian centre, with classes and excursions on offer – and what screams luxury more than a load of horses?