From where you're sitting in your apartment in downtown Montreal, it might seem like there's a lot of distance separating you and your favourite musicians. While you're sitting on the couch listening to their records, they're out playing it, touring the world. But there's less distance between you than you might think. Every epic guitarist you admire had to start somewhere. They might be guitar heroes now, but they were once in your very position – in love with the guitar but not sure how to play it. And like them, you're ready to take the plunge and learn to play the guitar.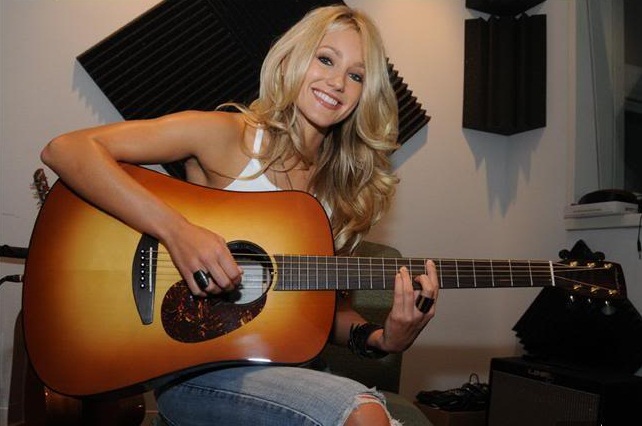 First thing's first – you won't make it very far if you don't have a guitar of your own to practice on. Buying your first guitar (or instrument, for that matter) can be overwhelming but not impossible. You should do a little research before you visit any store so you have a good handle on what makes a good guitar. There are plenty of advanced musicians who post helpful tips for buying your first one, making the whole process simple. Clarity and quality of sound will be your priorities – next to your budget of course. You can find a well-made guitar in Montreal starting around the $200 mark without sacrificing on sound, workmanship, or brands. Gibson, Fender, and Epiphone offer inexpensive yet valuable guitars for the beginner.
Once you've got a guitar in hand, you've got to focus on your practice. Follow in the steps of your guitar heroes by setting aside considerable time towards your studies. Research suggest that it's not so much the amount of hours that you invest but the quality of the practising, as you'll have a better chance of retaining skills when you're mindful in your efforts. However, it doesn't hurt to match your dedication with time. After all, Steve Vai reportedly practised for 10 hours a day when he was first starting. While you probably won't have time to devote half of your day each day, making sure you pick up your guitar at least once a day is a great way to start your practice and a habit.
But it is bad habits that you want to stay away from. When you first start to learn the guitar, it's important that you don't isolate yourself. It's when you're away from fellow musicians that you can pick up bad habits that can affect your performance, including posture, timing, and fingering. To make sure your practice is on track, get a guitar teacher. These professionals can point out the bad habits that you pick up along the way, while directing your practice so it's as effective as possible.
Finding a teacher is simple, especially when you're already on the lookout for a guitar. While some music stores only offer instruments, others offer group and private lessons. So while you're perusing the best selection of guitars in Montreal, you can also sign yourself up for weekly lessons with a professional who can help you sound your best. With their expert instruction and your brand new guitar, you're fast on you way to sounding like all of the musicians you've idolized. All you have to do is practice, practice, practice and you too can be a guitar hero.