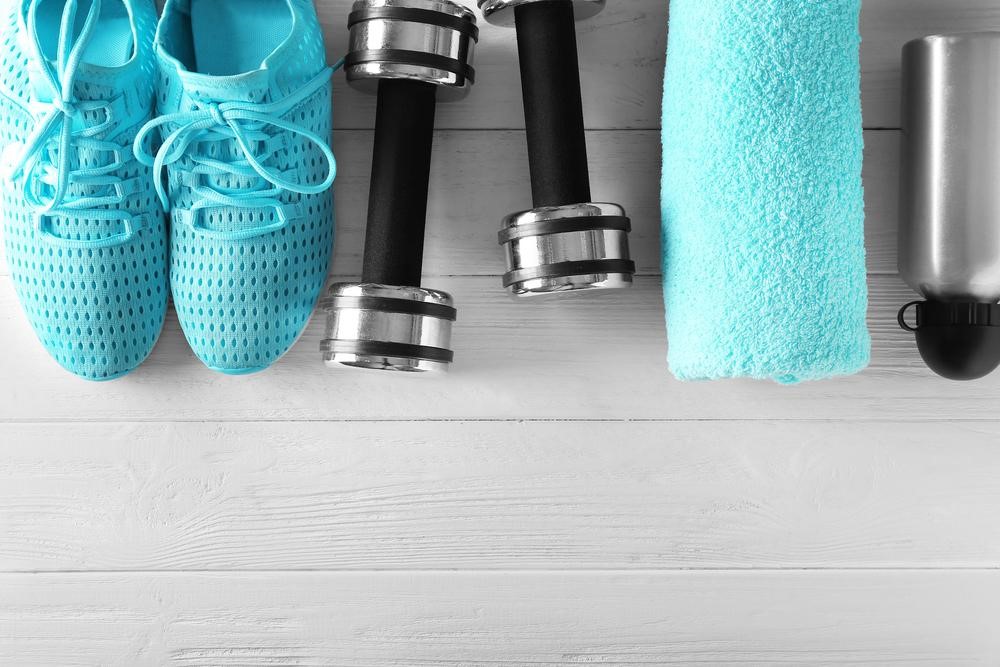 A lot of people think it's necessary to belong to a gym or fitness club in order to get and stay fit. Of course, a gym has most of the equipment you need, as well as the motivation of a coach and the support of other gym members. But for most people, a gym may be too expensive or maybe they don't do well among too many people.
Perhaps you belong to a gym or fitness club already, but work schedule makes it difficult for you to meet up with commitments. That leaves the option of working out from home, but is it possible to get a good workout without visiting the gym?
Despite popular belief, it's not necessary to join a gym to get and stay fit. The realities of today's existence make it difficult for most people to keep their fitness club commitments. And it takes consistency to meet whatever fitness target you've set for yourself.
In this article, we'll explore a few ways you can get and stay in shape without a gym membership.
1.  Try workout videos –
Back in the day, there was one show or another on TV dedicated to showing the current workout regimes for people at home. While a few of those shows are still available on certain networks, you can as easily grab a couple of workout DVDs from the closest video store.
You can also search on Amazon or eBay for specific titles if you can't get them at your favorite store. The beauty of this system is that it's hard to get bored. Once you're done with a particular video, you can easily swap with friends, or sell them off on eBay.
2. Take advantage of the net –
As the world is focusing more and more on fitness and wellness, a string of fitness apps are popping up all over the internet every day. There are apps for different workout routines, apps that help you monitor your progress and apps that help you choose the proper diet. In some cases, one app handles all the different aspect of fitness, while some are standalone, handling only one aspect of the overall fitness regime.
Once you can discover the app that works for you, it's only a matter of creating a schedule that allows you to stick to the routine. Apart from apps, there are tons of videos on YouTube and Instagram directed at helping people achieve their fitness goals. These videos contain exercise routines, advice and tips and suggestions to help you track your progress.
3. Join a local group –
For people with a flexible schedule who may find fitness clubs a bit expensive, a good idea is to look for and join a local sports team or fitness group. Groups like this always find a way of converting working out and sports into fun. You'll burn calories, get your heart rate up, meet your workout goals and have a good time doing it. At the same time, you will meet new people and make some good friends.
You don't exactly have to be an athlete to join a local sports group. A lot of the times, these teams are on the lookout for extras. You can hook up with soccer clubs, biking clubs, athletic clubs or simply just a group of people looking out to keeping fit with no particular sport in mind.
4. Get some basic equipment –
One good thing about a gym is that there are a few equipments that would aid your fitness routine. However, that doesn't mean that you cannot have some basic equipment in your home. Basic equipment such as dumbbells, jump ropes, stability balls and so on can contribute to a great workout experience at home.
You can even go so far as to get some more advanced equipment. Of course, some of these can be rather expensive, but at certain fitness equipment stores such as Fitness Expo, you can get the equipment you need and spread the payment over a period of months. This system essentially allows you to bring the gym into your home rather than going out of your way to join one. With this, you can create a workout routine that fits your schedule.
5. Walk as much as possible –
There are several opportunities to walk every day. Most of the outings we go for are within walking distance, yet we either drive over or take a cab. Walking is one of the most effective yet underrated forms of exercises known to man.
As much as possible, look for every opportunity to walk. Rather than drive or take a cab, walk the distance. Experts suggest walking has a lot of benefits, including improved metabolism, prevention of high blood pressure, heart disease and diabetes type 2.
6. Practice yoga at home –
Different workout routines are developed every day, but there's none as enduring as yoga. Yoga has actually been in existence for more than 5000 years and yet it still remains one of the simplest and yet effective ways to keep your body under control. Yoga does a lot more than burn calories; it also helps balance the mind and body and helps with relaxation and meditation.
There are more than 100 forms of yoga. Some involves intense activities, others are slow paced and relaxing. The best thing about yoga is that it requires very little equipment, only a piece of mat. There are tons of videos, apps and tutorials on the internet that can help you get started on your yoga journey. You can do yoga without even leaving your room.
7. Convert household chores into workout –
Simple household chores such as cleaning and washing can be done in such a way that it helps you burn calories at the same time. This is like killing two birds with one stone, so to speak. The secret to getting the best result is to focus more on those house chores that have the highest potential to burn calories such as scrubbing or vacuuming. An upbeat music and some warm up squats will help put you in the right mindset.