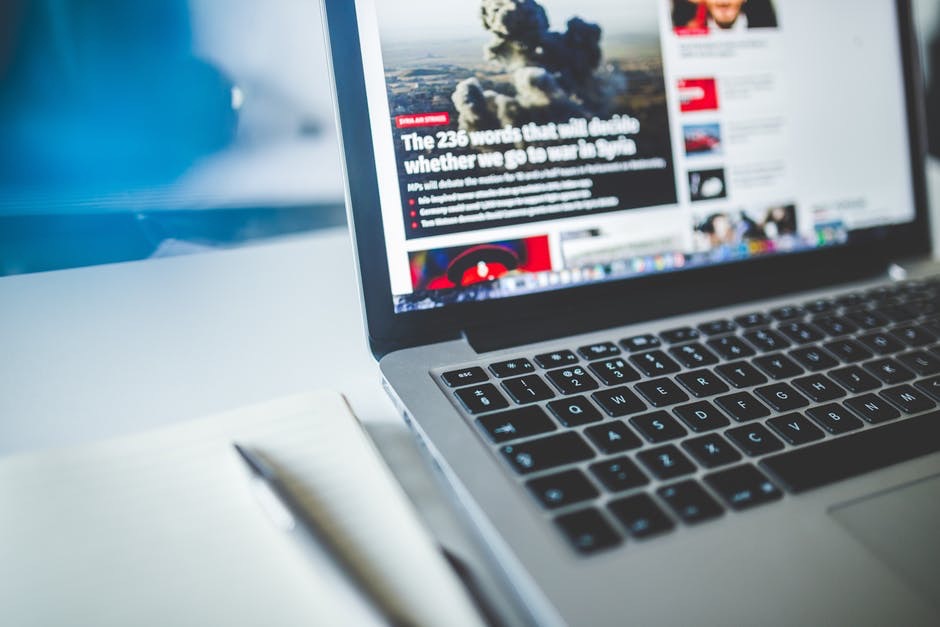 If you were to Google the term "fake news", you'd get about 29,700,000 results.
The problem we're facing now, is to try and find reliable news stories. Fake news has been designed to be as authentic as possible, which makes it increasingly harder to differentiate between real and fake news stories. Today's consumers have access to their own smart devices to search the internet and find information in their own time and choose which news stories, articles and reviews to read.
This is why fake news or content can be problematic for brands and businesses. With so much false content, it can diminish consumer trust. Here are 5 ways to earn your customers' trust with a fake news era.
Make it Easy for Customers to Contact You
Consumer's want to know that there is a real person behind your domain, someone they can speak to if need be. So, it's important to make sure you provide contact details and that they're easy to find. As according to a recent post by Hubspot, 44% of visitors will leave a business's website if there's no contact information or phone number. It doesn't just have to be an email address.
You can provide one or more of the following:
Contact form
Email address
Unique business telephone number
According to Invoca, 75% of consumers consider phone calls to be the fastest way to receive a response from a business, so having a telephone response is crucial to connect with your prospects But how do you analyse the value of your phone calls or offline interactions? This is where call tracking software comes in. Call tracking providers like Mediahawk allow businesses to measure the number of telephone calls their campaigns generate. Their software utilises dynamic number insertion so each visitor will see a telephone number which is unique to them. This allows you to track conversions offline and discover which landing pages and marketing channels are the most effective in terms of phone calls made. It helps you get a better understanding of how your customers are interacting with your website. Many call tracking software setups will include automated call recording features which can be extremely useful when looking to build consumer trust as you can listen to the calls taking place to better understand your customers' needs and purchasing concerns. Use this information to optimise your site and remove barriers to conversion either on site or train your support staff to provide reassurance.
Ensure Your Website Design is Professional
Your website's design goes a long way for establishing trust between your business and its customer. The look and feel of the website needs to be up to date and modern and with plenty of user friendly features.
When selecting your website design/template, don't overload it with large files that will slow down your website, as according to Hubspot, around 39% of people will stop engaging with a website that is slow at loading the website's content. It's best to avoid large amounts of text and low-quality images. You'll want to have high-resolution images alongside key information about your products and services so you can communicate your offering in the best light. Broken links and poor functionality can make your best efforts go to waste as it can cast doubt in your prospects' perception of you.
Let Your Customer's Speak for You
One of the most important ways to gain online trust is through genuine reviews. Encourage your customers to leave feedback where possible. Reminder emails can build the number of post-purchase reviews and you can even incentivise feedback with discount codes for a customer's next purchase. Driving customers to your website is only one part of the journey – having genuine online reviews can give your business a credibility boost. A great example of this can be found on Amazon:
Underneath their products, they have customer rated stars and the number of reviews written about each product. It's common for products/services to get bad reviews, but customers won't expect to see 100% 5-star reviews on a product. Plus, if you're dealing with negative reviews in the right way, it can be more beneficial for your business if prospects can see your business handling these in the right way.
Provide Expert Content
You'll want to consider a blog section on your website as this acts as a great platform to exhibit your knowledge on your particular business area. Your blog can provide helpful content to your customers without coming across as overly salesy. It can give your business a personality and voice that customers can revisit which will help you to earn their trust.
Be User Friendly
This goes without saying, but by being user friendly, it will build high levels of trust between your business and its customers.
When a customer is purchasing a product or service on your website, you want the journey to be as smooth as possible. This means making sure your website loads quickly across all platforms – desktops, mobiles and tablets. Customers safety and security are arguably the most important factors during an online checkout process, so you'll need to be sure your website has an SSL certificate. This secures any details placed on a website with a cryptographic key and a padlock that can be found in the URL.
After you've secured your checkout process, another great place to start is to display useful information:
Delivery costs
Return policy
FAQ's
However, don't display this information on the checkout page, instead add this into your website's footer so that customers can access this at all times and not have to go through purchasing an item/service in order to find out more details.
Building online trust is something all business should be doing. By following the above 5 steps when building or updating your website, your business should become more and more trustworthy to its customers.