Many things and activities can go on in a dining area, and you can enjoy the space with a lazy, Sunday morning breakfast, a lavish dinner or supper for friends, and simply just use the space to bond with family members and those nearest and dearest to you. But while you can easily mix and match your dining chairs to give your dining area a more eclectic look and feel, you still have to make sure that they complement each other and are of the right fit with the other pieces of furniture in the room, especially your dining table. Also, you have to think about practicality and function, particularly in regard to how the chairs will be used (and how long and often). Here, then is your easy, step-by-step guide to selecting dining chairs for your dining space.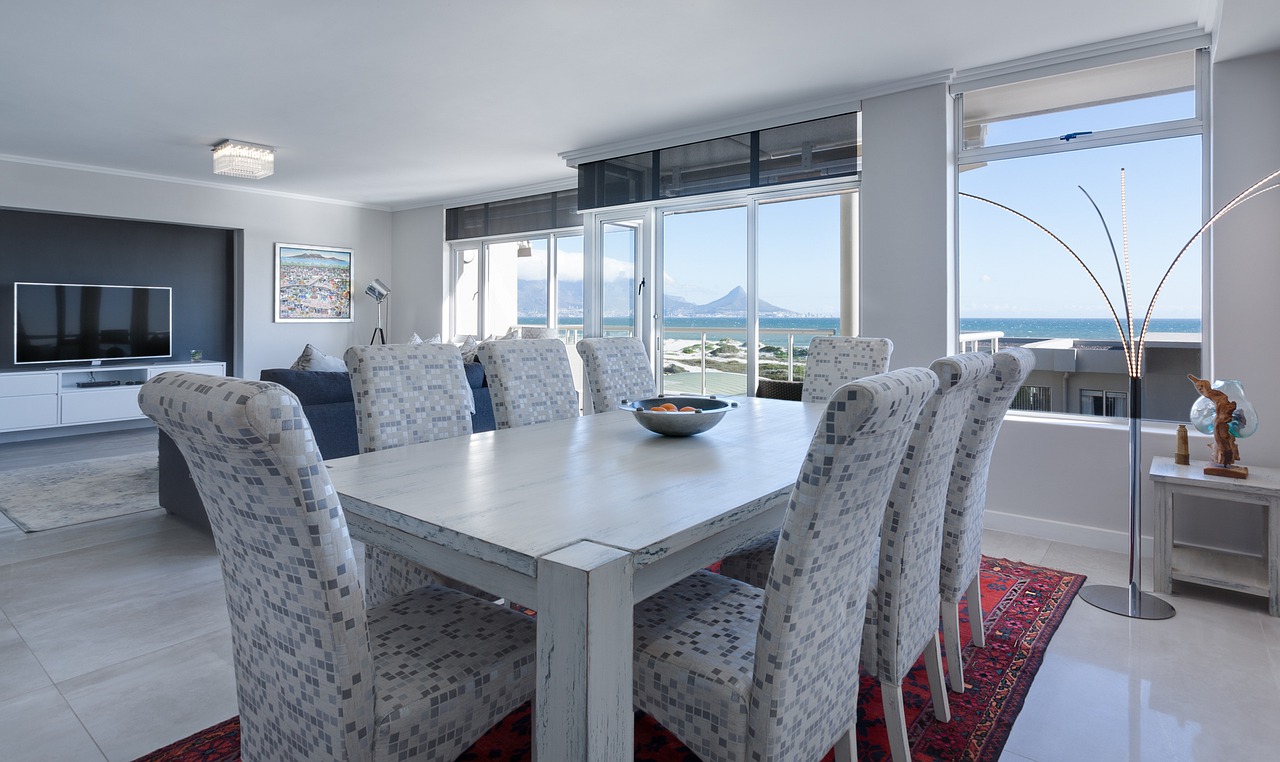 Choose the dimensions 
Colour is a prime consideration for dining chairs, but you would be surprised at how often the dimensions of the chair tend to get neglected or forgotten. The comfort of your dining chairs can make a huge impact, especially if you are planning to host long and rambling suppers and brunches. When choosing a dining chair, measure the width of the chair where it is at its widest, which is either the seat or the backrest. If you want the best in comfort, go for a dining chair without arms which is 55 centimetres in width and 60 centimetres in depth. If you can, avoid getting a dining chair which is smaller than 43 centimetres by 50 centimetres.
Figure out your style with your lifestyle 
If you enjoy frequent lavish suppers and banquets, this could affect your choice when it comes to the style of your dining chairs as well. The same is true if you like to enjoy laid-back meals. If you want a more formal setting, you could go for high-back dining chairs, but if you want something more casual, you could choose to have low-back dining chairs, as a popular chair supplier like Diiiz.com confirms. Also, if you go for voluminous and well-defined dining chairs, this could go well if you have a large dining area, and this could also be a particularly good choice with traditional-themed homes and contemporary homes. If you want, you can combine extravagant chairs placed at each end of your dining table with simple chairs on the side, and these can be less expensive than outfitting your entire dining table with more expensive and extravagant dining chairs. This kind of setup also offers a less formal look and tone to your dining area. 
Mixing and matching can work too
One particularly popular trend is the mixing and matching of chairs. You don't have to have dining chairs which are the exact match with your dining table; you can always opt for dining chairs which can complement your table rather than match it a hundred per cent. The trick with mixing and matching is to try to find a common or similar element, such as a colour, a shape, a leg style, a height, or a material, which can unite the dining table and the chairs and make them look good together. But here's one thing you should remember with mixing and matching as well: make sure the chairs are of the same height so they will look more suitable together.
Image attributed to Pixabay.com