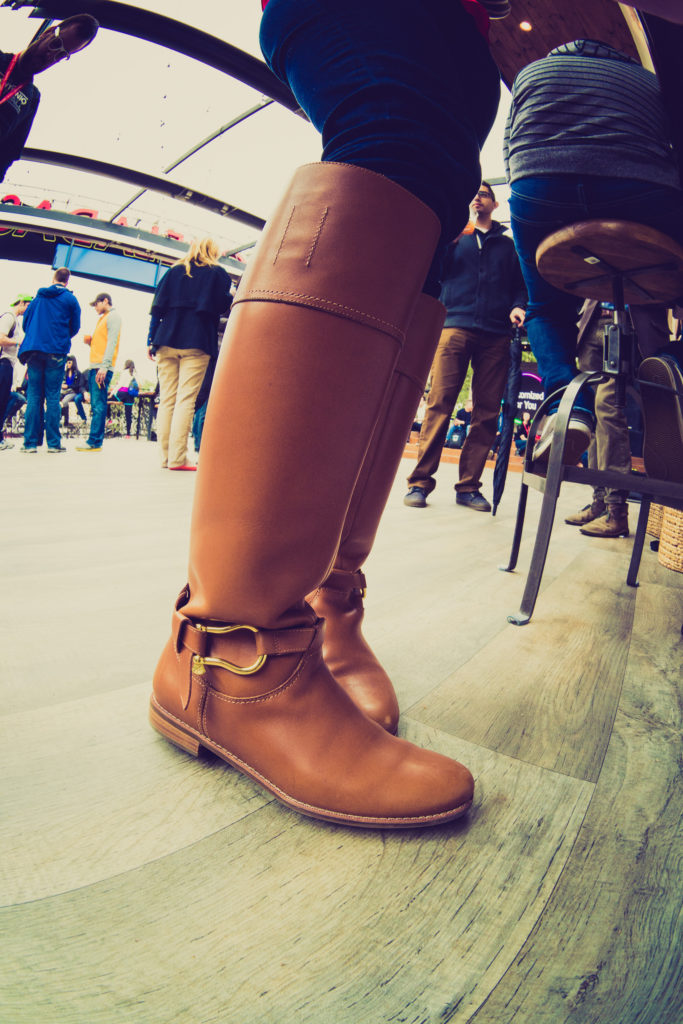 Boots are a must-have wardrobe accessory that fits with any season. If you have a passion for shoes, you probably have multiple pairs just waiting to be worn. But if you're in the market for something new, you may be at a loss as to what to look for in the way of boots. The following are 5 fashion-savvy tips to finding the ideal footwear.
Ankle Boots
Finding the right wardrobe to suit your style and tastes allows you to wear your clothes with confidence. A great way to finish that look is with a proper pair of shoes or boots. The hottest trend to hit the fashion runways are ankle boots. Found in a variety of colors, styles and materials, the shortened booties look great with dresses, short skirts, skinny jeans and capris. Made in synthetic materials, suedes and leather, you can also add decorative embellishments such as fringe, straps, buckles and studs.
Cowboy Boots
Cowboy boots speak volumes about the person who wears them. For this primary reason, it's why the popular set of footwear has gone beyond the horse ranch industry. What troubles many about the off-the-rack varieties though is the quality and fit of the product. Your goal should be to find custom made western boots that are comfortable, superbly crafted and unique. Made from exotic skins such as lizard, stingray, ostrich and alligator, this wearable form of art should look just as good on a cattle ranch as they do when walking through Beverly Hills, California. If you've yet to wear cowboy boots for women, the most unbelievable thing you will discover about the decorative footwear is that they are extremely comfortable. Some find them to be even more pleasant than your typical dress shoes.
Casual Boots
Shown in a variety of styles and designs, casual boots are another popular design. Even if you don't ride horses, riding boots are a favorite form of casual wear as they can easily be paired with leggings and skinny pants. Another casual form of boot footwear is the short booties with a lace-up pattern and low platform heel. The boots are best when worn with a skirt, jeans or leggings. If you don't have the budget for leather, you can still find something stylish made from a synthetic material. Just know that it won't last as long as your leather counterparts. The synthetic boots may also not be able to hold up well in harsh conditions such as snow, ice and rain.
Dressy Boots
Although you can get away with casual boots for work and social engagements, the dressier versions are best for formal business and after hour attire. Looking to dress up an outfit, go for dressy boots with a spiked or wedge heel. You'll also be able to find boots with intricate designs such as buckles, straps and tassels. Paired with a dress, business suit, or pant suit, dressy boots come in a variety of materials such as crushed leather. If you're shopping for a high-quality fashionable boot, you want to pay close attention to the construction of the footwear. A well-made boot should also have a good zipper that easily slides up and down.
Winter Boots
Today's winter boots are much different than the days of rubber galoshes. Whether you're going to use the boots to wear in the snow, slide down a slippery ski slope or keep your feet warm when the weather turns cold, winter boots are a wardrobe staple. Manufacturers and designers have changed the style and look of winter boots. The updated versions now have a fluffy warm interior and leather that can withstand water and snow. They are also extremely durable, water proof and include traction bottoms so the wearer can get around no matter what Mother Nature throws your way.
No matter where you live, boots are a fashionable wardrobe accessory that goes with any style of dress. From professional to casual, you'll be able to project the right image for yourself. If you're new to the market or you're looking to transform your look, the above 5 strategies will help in your fashion discovery.
Photo courtesy nanpalmero on Flickr